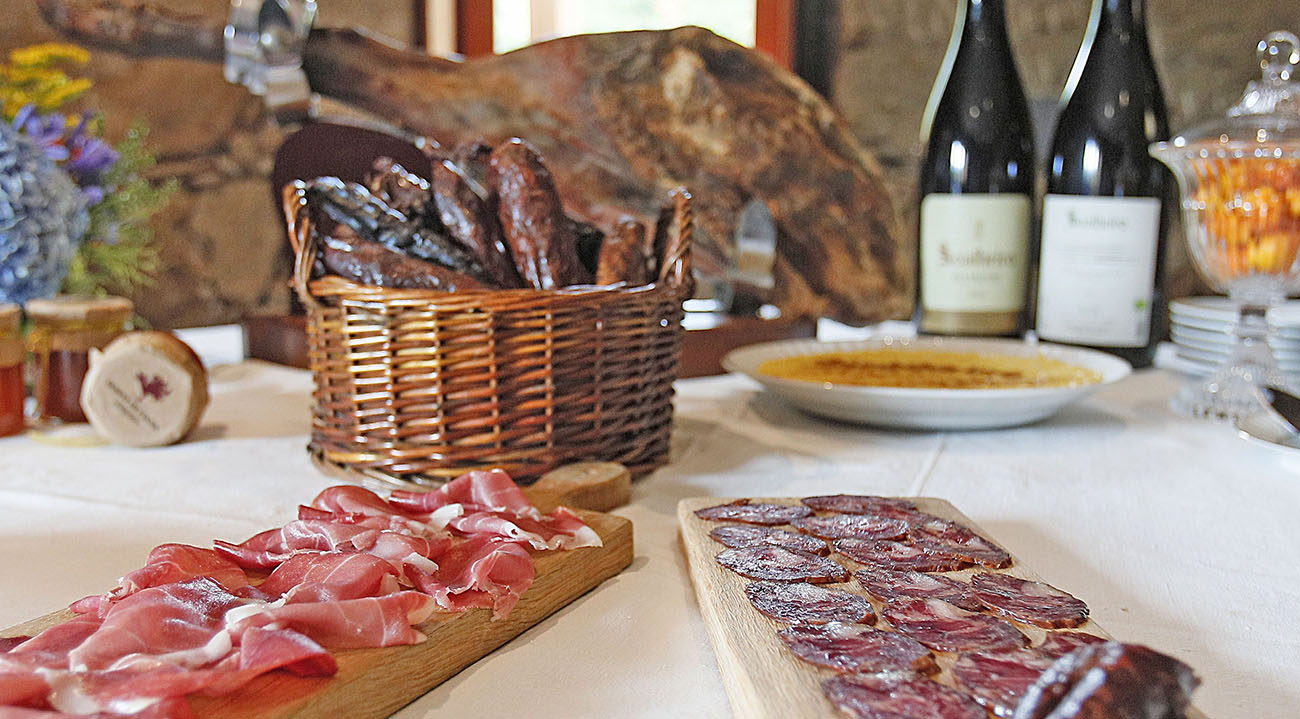 3 gastronomic proposals not to be missed
The harmony of unique flavors and ancestral knowledge make the gastronomy of Melgaço an experience that will make you fall in love with the most radical Nature Destination in Portuga
l.
Visit Melgaço and travel through history, while tasting the traditional and exquisite cuisine of the region.
In this article, we present 3 gastronomic proposals to taste authentic cuisine, made with typical products of the land, which gives it original knowledge and colors.  
Have you ever heard of the fishing grounds "pesqueiras" of the River Minho? These almost millenary constructions (Roman period) constitute an important cultural heritage, part of the landscape heritage of Melgaço. They testify to ancestral knowledge in the art of lamprey fishing on the Minho River, one of Melgaço's main activities. Using millenary recipes, lamprey rice is one of the typical dishes of the region's cuisine. To accompany this snack, we suggest an Alvarinho wine and for dessert, a cured goat cheese from Prados de Melgaço.
  
Mountain flavors
The gastronomy of Melgaço is very marked by the mountains and the pastoralism. Therefore, those who visit the territory cannot fail to taste the roasted lamb accompanied by an Alvarinho sparkling wine and a Camembert goat cheese from Prados de Melgaço. Speaking of Melgaço Meadows, have you heard about our happy goats? At the Prados de Melgaço cheese factory, making excellent cheese involves, first and foremost, ensuring a peaceful and comfortable life for the animals. That's why goats deserve music and even massages. Visit, taste and delight yourself!

Flavors of tradition
O "Fumeiro de Melgaço" integrates many of the traditional recipes of the region.  Try the ham steak accompanied by an Alvarinho wine, of course. Alvarinho wine is one of the main attractions in Melgaço, where this wine reaches its maximum potential. It is the result of excellent weather conditions, terroir and hard work from people who love the vineyard.
To accompany it, try Bucho Doce, one of the typical desserts of the region, with an ancestral tradition.