O que é a canoagem?
Agilidade, força e espírito de aventura definem bem a atividade de canoagem para enfrentar as águas bravas dos rios.
Embark on a kayak tour (site-on-top) on the Minho River in calm areas, enjoying the best of nature in water activities.
Who can practice?
Everyone can practice.
What's the point?
The main objective is to bring man closer to nature.
What equipment is used in this activity?
Isothermal suit, windbreaker, boots, buoyancy vest (mandatory), helmet (mandatory) and paddle.
Benefits?
The activities are accompanied by monitors who explain and guarantee all safety procedures.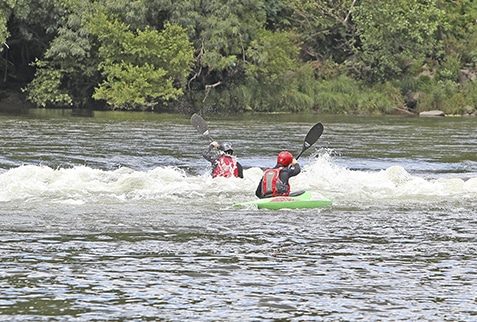 Mais informações
Quando?
Primavera, verão e outono.
Para quem?
Adultos e crianças (+6 anos)
Onde?
Rio Laboreiro // Rio Minho
Para Reservar:
Melgaço Radical // Melgaço WhiteWater // Montes de Laboreiro